Frequently Asked
Questions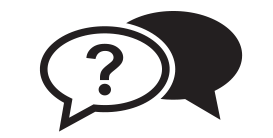 Measure and measure again before you cut. Please don't spend time filling out an application form that will inevitably fail. If in doubt: ask.
Where
Where we can make grants? Are your in the beneficiaries in the Priority Area?
The Trustees are focusing their grant making effort in Coventry and surrounding areas experiencing high levels of deprivation. The Priority Areas are, broadly speaking, within the postcodes CV1 to 6, and 8 to 12.
The first priority of the Trustees is to make grants to organisations that are delivering services within this Priority Area. Grants made to organisations working more widely will have to guarantee that 100% of any grant is spent within the Priority Area.
Applicants need to be aware that the purpose of the grant funding must be to improve the lives of deprived families, children, and young people; merely working in or being based in the Priority Area does not meet the trustees' priorities. The Trustees will consider making grants in areas outside the Priority Area, however potential applicants should discuss this with the Clerk.
When you complete the application form be clear exactly where the work will be and demonstrate this to the Trustees in your application.
Who and what
The Trustees are requested by the Trust Deed to pay special attention to things that benefit children and young people. This is interpreted broadly to ensure that all aspects of a child or young person's life can be supported. The Trustees are particularly keen to support:
Early years/Early start – social and developmental support
Family support and protection including debt counselling and refuge
Holidays
Access to opportunity and experience
Young Carers
Looked after children and those coming out of care
The Trustees will not accept applications from individuals. They will not reply to individual enquiries and will keep no incoming email or letter. Applications are welcome from charities, formally constituted community organisations, CASCs and CICs.
The Trustees will not fund:
Applications from individuals.
Statutory bodies and anything deemed to be the responsibility of the state.
Nurseries, schools, and colleges.
Hospitals and health authorities.
Academic research, scholarships or bursaries.
Any organisation or project that, in whole or in part, is concerned to promote in any form or practice religious belief or behaviour.
Work outside the beneficial area.
Endowment appeals.
Restoration and conservation of buildings unless being repurposed for community use.
Work that has already taken place: i.e. retrospective funding.
Round robin, widely circulated appeals.
Core costs as a stand-alone ask
Applications asking for 100% funding. You must show additional support from other sources.
Single applications requesting funding for multiple years. The Trustees will support an organisation in this way but fresh applications need to be submitted every year, following a robust and detailed evaluation of the previous year's work.
Projects solely or mainly designed for the benefit of adults.
Applicants are asked to:
Demonstrate the need for this support.
Demonstrate how the work supported by this grant will help improve the lives of the beneficiaries.
Provide clear and compelling evidence to demonstrate that the beneficiaries are experiencing deprivation and clearly explain how this project will assist them and the specific impact it will have.
Applications over £20,000 will require a detailed conversation with the Clerk before proceeding to the application stage. Applications over £20,000 that have not engaged with the Clerk prior to submission will be rejected.
If you are applying for a grant of £1000 or below please use our grant scheme which is available through the Heart of England Community Foundation, more details can be found here: https://www.higgscharity.org.uk/alan-higgs-community-grants/
Following a successful application, you will not be eligible to submit another application for one calendar year.
If you believe your application answers all of the above, please continue to the application form by clicking the button below: