Frequently Asked
Questions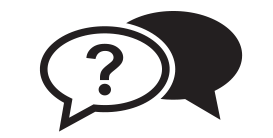 Measure and measure again before you cut. Please don't spend time filling out an application form that will inevitably fail. If in doubt: ask.
Where
Where we can make grants. Are you in the beneficial area?
The Trustees can make grants within 25 miles of the centre of Coventry. If the people who will benefit from the grant are within the area you can apply. If you are based outside the area you can still apply but the whole of the grant must be spent within the beneficial area and we will require you to agree to that before you receive any funds.
Check on the map and when you complete the form be clear exactly where the work will be.
Who and what
The Trustees will not accept applications from individuals. They will not reply to individual enquiries and will keep no incoming email or letter.
The Trustees are requested by the Trust Deed to pay special attention to things that benefit children and young people. This is interpreted broadly to ensure that all aspects of a child or young person's life can be supported with some exceptions which are listed below.
Other things that the Trustees will not fund are also listed below.
Individuals.
Statutory bodies and anything deemed to be the responsibility of the state.
Nurseries, schools, and colleges.
Hospitals and health authorities.
Academic research, scholarships, or bursaries.
Any promotion of religion.
Work outside the beneficial area.
Endowment appeals.
Restoration and conservation of buildings unless being repurposed for community use.
Work that has already taken place: ie retrospective funding.
Round robin, widely circulated appeals.
Decisions
We aim to inform applicants as soon as possible about the outcome of their application, but this usually takes between four and six months.
Unfortunately, the Charity receives many more applications than it can fund and therefore many good proposals will be turned down. The Trustees and their staff regret that they are not able to enter into correspondence about the reasons for Trustees' decisions.
If you have a question that is not answered in this guidance, please email the Clerk at clerk@higgscharity.org.uk