Investing in
young people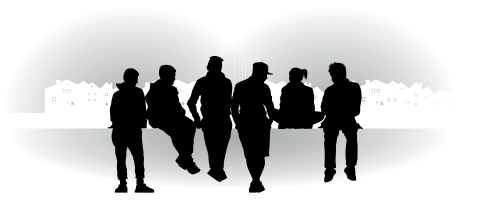 Making grants to support disadvantaged young people living at the margins of society; with the aim of improving their skills,
building their confidence and resilience and supporting their transition into independence.
The Trustees believe that every young person should have the opportunity to meet their full potential. Too many face huge barriers and although they may have the same aspirations as their peers, many are deprived of opportunity.
The reasons can be numerous and complex including: insecure housing; mental and physical ill health; caring responsibilities; substance misuse; homelessness; criminal convictions and being a care leaver.
The Charity is interested to hear from organisations working with:
disengaged, disadvantaged and/or vulnerable young people aged 14-25
young people in or leaving care aged 14-25
young offenders and those at risk of offending aged 14-25
unemployed young people – aged 16-25, not in education, training or employment (NEETS).
Level of funding available
Applications to the Charity will need to be in excess of £1000. Grants at or below £1000 will need to use our scheme administered by the Heart of England Community Foundation https://www.heartofenglandcf.co.uk and  https://www.heartofenglandcf.co.uk/available-grants/
There is no maximum grant size, but applicants should be aware that large grant requests (typically over £20,000) are significantly less likely to be approved and take considerably longer to process.
Extra priority
Extra priority will be given to groups that:
work in a particularly disadvantaged or deprived area
have limited access to other sources of income
clearly demonstrate the benefit to young people
demonstrate a commitment to service user involvement
can demonstrate partnership working
can demonstrate secured or potential match funding from other sources