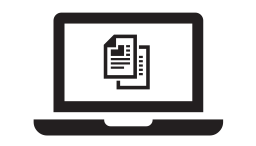 We want to make the process of applying for support as easy as possible. There is a reason for all the questions: if you can't or don't answer one of the questions and can't tell us why, it will make it very difficult to process your application.
We read a lot of applications. We want to be able to support you: you need to make it easy for us to do so.
Be clear and concise: lengthy and wordy answers are not useful. Do not try to 'fill' the available space just because it is there.
We need to know as simply and as directly as possible who you are, how much you are applying for, and what it will be used for and why that is important.
The form tells us:
Section A – Summary information
Section B – Your organisation
Section C – The purpose of your grant
Section D – Financial information about the grant
Section E – How you would classify your grant
Section F – Previous funding
Section G – Attachments and hyperlink
PLEASE go through the form and pull together all the information you need.
Draft the answers to the questions BEFORE you fill in the form. It will make your life easier. You can draft the text answers in Word. This will also give you a word count so that you know how you are using the space. When you have got them right, cut and paste into the form.
Don't try to force fit your project to a marginally applicable grant.
Answer the questions that are actually asked and don't be tempted to add in other information just because you want to say it.
Be very clear, both in the way you present information and in the way you explain why your project deserves to be funded.
If you are applying for overhead or core costs, say so. The Trustees understand that not all grants can be applied to project costs, but will not support a grant that is purely for core costs.
The first port of call for funding for a community project should always be your members, supporters and wider local community through fundraising and more recently, crowdfunding, tell us of your success.
Please read the FAQs before starting your application, it contains important information about who and what the charity will support. Click here for FAQs
We encourage applicants to contact the Clerk, Geoff Willcocks at clerk@higgscharity.org.uk, to discuss your application and its eligibility.
The Trustees are particularly interested in supporting:
Early years/Early start – social and developmental support
Family support and protection including debt counselling and refuge
Holidays
Access to opportunity and experience
Young Carers
Looked after children and those coming out of care