Drapers Bar and the
Historic Coventry Trust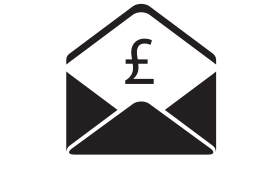 The Alan Edward Higgs Charity bought Drapers Bar and Kitchen (then Brown's) next to the Council House on Earl Street in December 2013 as part of a two-stage plan to restore the neighbouring Grade II * Listed Drapers' Hall. The restoration project is now being undertaken by Historic Coventry Trust building upon the work carried out by the Charity.
Under the Trust's ownership, the bar will be re-purposed as a temporary exhibition during Coventry's UK City of Culture year in 2021 and then become part of the wider regeneration project of the Cathedral Quarter.
The nearby Drapers' Hall is being fully restored as a new multi-purpose venue in the heart of the Cathedral Quarter, and will become the base for Coventry Music Service, who offer music education for Coventry's schoolchildren, as well as provide performance rooms for a wide
variety of arts and community events.
Historic Coventry Trust formally took ownership of Drapers' Hall from Coventry City Council last year, and the £4.5 million restoration project is due to be completed in March 2021.
The Charity's vision was to integrate the Drapers' Hall and Drapers Bar to create a music and hospitality hub. The Trust, expanding that idea is now developing that project with more elements to become a major part of the City's cultural offer.
Ian Harrabin MBE, Chairman of the Historic Coventry Trust, said: "The formal transfer of the long lease of Drapers Bar from the Higgs Charity to Historic Coventry Trust has now been completed and we are grateful for this generous gift.
"Having this building under the control of the Trust means we can now press on with confidence on plans for the wider regeneration of this important part of the historic core of the medieval city. This is a key site with a lot of potential to add to the city's visitor economy."
Marilyn Knatchbull-Hugessen, Chair of the Higgs Charity said: "The Charity works to benefit the people of Coventry. The Drapers' Hall and Bayley Lane project will re-energise this part of the City Centre, providing great facilities for the local community and enhancing Coventry's status as a major visitor destination. This will be a significant element in the legacy from the UK City of Culture 2021.
Councillor Jim O'Boyle, cabinet member for jobs and regeneration said, "Historic Coventry Trust is doing a fantastic job, bringing much loved buildings back to life and securing them for future generations to enjoy. I look forward to seeing Drapers Bar and Kitchen open again – it will make a great temporary exhibition venue."